I don't get lint. I just cant wrap my head around it. I get the basic premise of lint- fibers of fabric. I just cannot grasp the concept of lint-specifically the belly button variety.
Ive never had belly button lint. My husband, however, produces a jumbo sized cotton ball on a daily basis. And despite wearing WHITE Haynes Beefy-T's under his dress shirts daily, his navel gives birth to a massive GRAY ball of yarn. Does he need to seek medical attention?
Navel Fluff sounds like a good band name.
I can understand the lint that I clean from the dryer. The fibers are violently tumbled from the clothing. But, Hubs isn't violently tumbling throughout the day. Why so much lint? Why, God, why?
I'm contemplating knitting Great Aunt Ida a scarf from said lint. I just hate to see so much textile go to waste.
"Happy birthday, Aunt Ida. Do you like this gray scarf I've so carefully crafted for you? Be sure to let the ladies down at the Rotary Club know this is 100% great-nephew-made material. Straight from his navel to your neck. That makes it even more special. Don't you love it?"
Poor Aunt Ida.
I am a fairly intelligent person. I understand the process of reverse osmosis. I think I can interpret crop circles. I followed the movie "Vanilla Sky". I just don't get lint.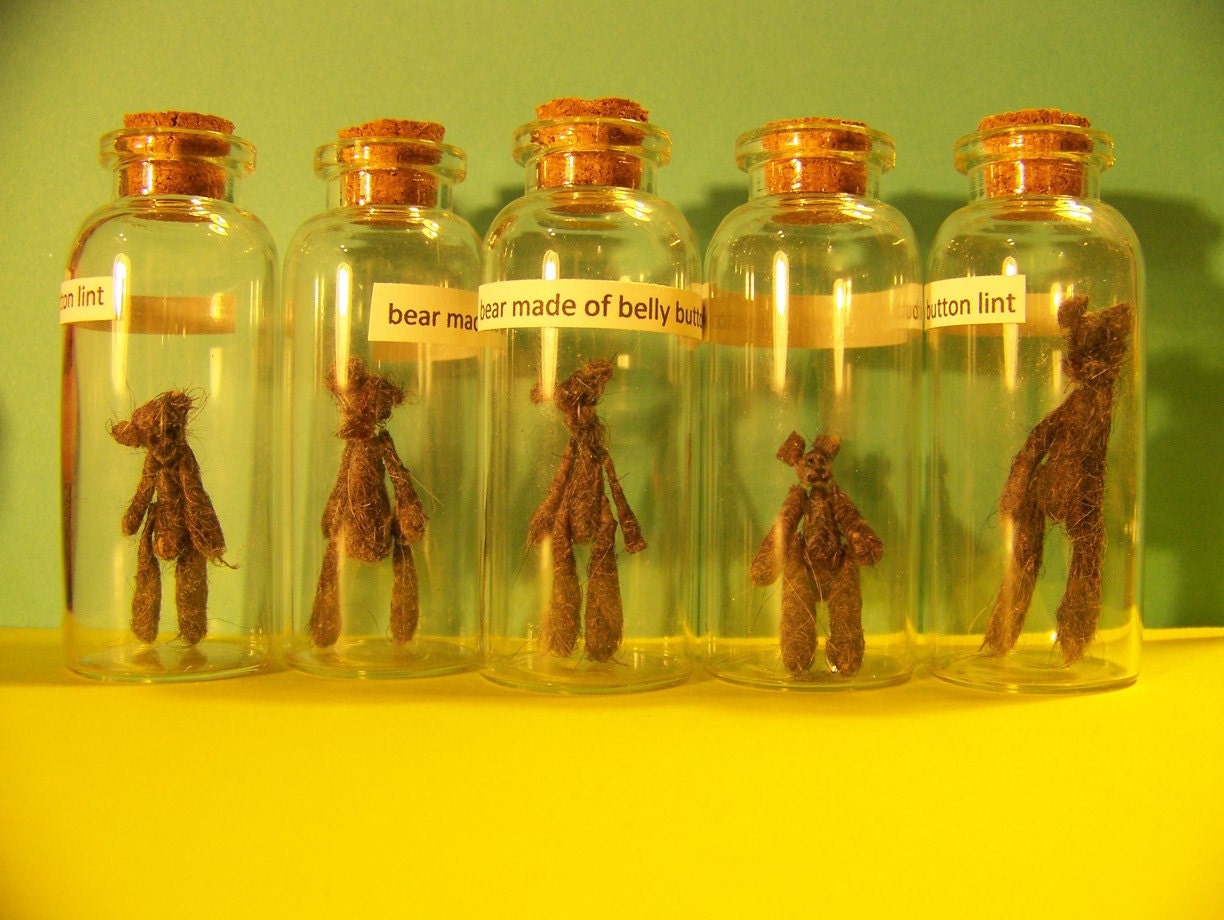 This is disturbing on so many levels.
(Visited 249 times, 1 visits today)