The UPS guy and I just had a ten minute conversation about how terribly winter sucks. Really, ten minutes. Didn't he have packages to deliver? Was a poor old lady utilizing used catheters because the delivery guy was standing around in my garage complaining about the weather? The lady needed her catheters. Another senseless tragedy, thanks to Winter.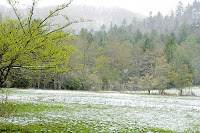 A whopping 2 centimeters.
I live in the South. We don't get those beautiful winters like my friends scattered around up north get. We don't wake up to a white Christmas. We get a couple of hours of spitting dirty slush that turns everything to mud. Snow angels? Mud angels. Growing up, I remember playing outside on those beautiful snow days, but they just don't come around here anymore. I am convinced this is the cast of Jersey Shore's fault. All that Axe aerosol spray has had a major impact on climate change. 
I loathe winter. If we got that thick, compacted snow that Frosty is made of, I wouldn't hate winter as much. But, winter around here is just day after day of frigid temps, gray skies, and endless doctor's visits. Winter has worn out its welcome in my home. Get the hell out of here, would you?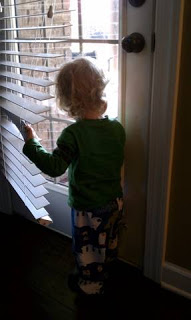 Oh, sweet swing set. How I miss you.
The boy has been staring out the back door since November. He just stands there, little head poking through the faux blinds, and he sadly stares at the swing set in the back yard. He doesn't understand that it is cold and dreary outside. He just assumes that his mother is a bitch and won't let him go outside to play. The poor kid breaks my heart, staring at that swing set all day. It's much like a recovering pot head with a dime bag locked inside a see-through container and bolted to his kitchen counter. He just stares at it, day in and day out, wanting it and needing it, but mama says no.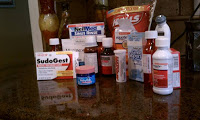 The arsenal.
Since winter has rolled around, the little green phlegm characters from the Mucinex commercial have taken up shop here. The boy's nose is constantly pouring snot, my poor little girl barks like a seal, and the hubs and I feel like we've been hit by a snot train every morning. I've paid enough co-pays to my children's pediatrician to pay for the new pirate ship play set in their waiting room. My son is so tired of his nose doing funny things that he volunteers to use the booger sucker on himself. When a child WANTS a booger sucker, times are desperate.
Move over Pier One vase. This shit is taking over.
Something is constantly whirring in my house now days. The heat is constantly on, the fireplace roaring, the humidifier humidifying. The house smells like the inside of a Newport cigarette. Menthol plug ins, Vicks Vaporub, the stench of Halls coughdrops. I am ready to open the windows, air out the house, and turn off all these damn appliances. My house has transformed into some sort of medical supply store. Where picture frames and Hobby Lobby wrought iron once sat, now unsightly cough and cold related items have made their home.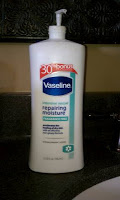 My B.F.F.
My hands are cracked beyond belief from November until March. My knuckle actually started bleeding while I was washing my hands last night. I became so mad at the season that I vowed to pack up the family and move to the Amazon next week. I can deal with mosquitoes. I can deal with humidity. I can deal with cannibals. I cannot deal with dry, cracking, winter skin.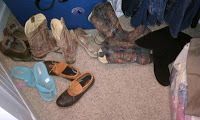 My feet need to breathe.
My winter wardrobe has also gotten boring. I was excited the first few weeks when I could break out my boots and sweaters and leggings. That grew old quickly since my outfit was constantly covered with a heavy pea coat anyway. Besides that, my feet need to breathe. I have a fever. And the prescription is flip flops. I need shorts and tank tops in my life. I need a tan. I need Winter to move out.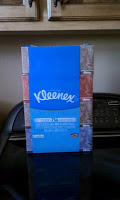 We will blow through 736 tissues in a day.
I need to jump in the car without grabbing the Kleenex to catch my children's constant nasal drip, heavy coats, gloves and scarves. I want to ride to town without having to turn on the seat heat, which after time scorches my ass to 3rd degree burns. Winter is too hard.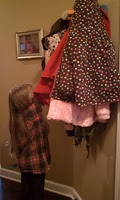 "Ugh, Mama! I cant reach it!"
My daughter told me yesterday, "Mama, winter is the worst month ever. I cant swim, I can't play outside, and we don't even get snow." Poor, sweet girl. She thinks winter is just one long, cabin fevery month. She's also pretty peeved that she can't reach the hooks where her coats hang. "I don't have to deal with this aggravation in the summer," she says.
Sweet, sweet, Summer. I need you now. I need you to rescue my children and I with your scorching temperatures, your green grass, your blazing sunshine. I need to let the sundresses out of my Space Bags. I need you now, more than ever. Please, rescue me soon.
(Visited 29 times, 1 visits today)