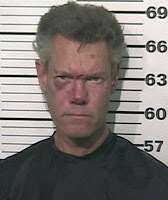 Randy is shorter than me. And uglier.
Randy Travis has gotten himself into a steaming heap of dung, hasn't he?
Oh, you didn't hear?
Randy was obviously feelin' a little Randy when he ran out of smokes, got buck naked, wrecked his 98 Pontiac, fell out in the road, and threatened to kill some Texas Rangers. That's a heck of a night, right?
Did you hear what I typed?
Randy wrecked his 98 Pontiac.
Randy Travis wrecked his 1998, 14 year old Pontiac. 
No, I didn't say the local Sav-A-Lot manager wrecked her Pontiac. I said Randy Travis wrecked his Pontiac.
When I heard this story, I wasn't shocked that Randy Travis was found drunk, in the roadway, naked as the day Mama Travis birthed him.
I wasn't shocked that he was going all NWA and wanting to kill a cop.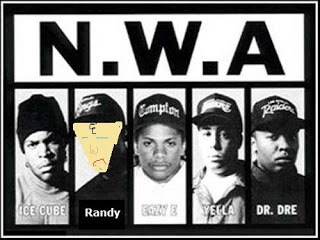 I was shocked that Randy Travis drove a 1998 Grand Am.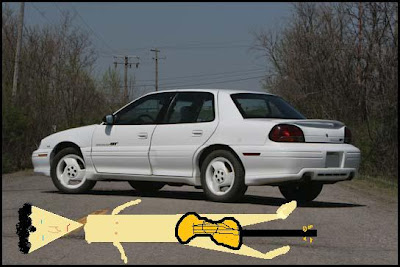 Thank goodness that guitar was strategically placed over Randy's travis.
Can you picture Vince Gill in a Celica?
Can you picture Kenny Chesney in a Sunfire?
Can you picture George Strait in a Tercel? 
Can you picture Randy Travis in a Grand Am?
No.
It was originally reported that Randy wrecked his 1998 Grand Am. Later, the reports were changed from a Grand Am to a 1998 Pontiac Trans Am.
Oh, forgive me, Randy. A Trans Am changes everything.
I mean, a Trans Am. Those suckers have T-tops.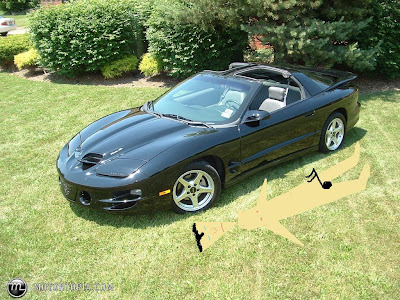 "But on the other hand, there's a golden band, to remind me of- hey, is that
John Michael Montgomery's Mazda 626 parked in the upper left hand
corner behind that bush?"
Randy Travis in a Trans Am changes everything, but it's still a 14 year old Pontiac. 
Eastbound and down, Randy T. Tell Sally Field to walk her fly backs into the Exxon and get you a pack of USA Golds. That kind of thing is expected in a Trans Am.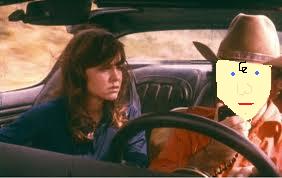 I said go get me some cigarettes, Sally Mae. USA Golds. In a box.
Yes, it was a Trans Am, but I just couldn't shake my original vision of Randy in a Grand Am.
Do you know who drives a 1998 Grand Am in the year 2012?
Guys that owe back child support and girls that love guys that owe back child support.
Not Randy Travis. 
I woke last night- not once, but twice- with a serious case of the pee myself giggles, because all I could see was Randy Travis, with that wet forehead curl, stark naked, driving a Pontiac Grand Am.
"My Grand Am is whiter than the snowflakes that fall in late December."
Does anyone remember the Pontiac slogan? 
Well, I do. 
"We Are Driving Excitement." 
Right on, Randy. Right on. 
(Visited 79 times, 1 visits today)