I get it, okay? I totally do.
I get that Michael Phelps is amazing.
I get that he can move through water faster than Crockett and Tubbs' speedboat on Miami Vice. I get that he has more gold than that woman running the Cash 4 Gold party, who threw my pinky ring back at me, shaking her head, and stating that it was "merely gold plated."
However, I don't get why every time I turn on the Olympic Games, I see him there, at the aquatic center, with his rock hard abs and goofy grin. Are there any other competitions going on in London right now? If so, I've missed them.
When I turn on the Olympics, all I see is swimming.
Swimming.
More swimming.
However, I did catch Gabby Douglas' amazing performance a few nights ago.
"Mama, that Gabby Douglas is flipping amazing," said my 6 year old daughter, who is fascinated with gymnastics. I thought she was using expletives until I realized she meant Gabby Douglas did amazing flips.
We enjoyed the heck out of the gymnastic competition. Then, we were taken back to the aquatic center for more swimming.
Swimming.
More swimming.
They've done the breaststroke, backstroke, butterfly, freestyle, handstands. What is left? Olympic Marco Polo? Olympic Pool Categories?
Phelps: Okay, favorite ice cream flavors. Chocolate. Vanilla. General Tso Sweet and Sour Sherbet?
Yang Sun: That's mine! (spoken in Chinese)
Yang Sun takes off across the pool.
Phelps: I'm gonna get you, Sun! I'm going to get you!
Announcer: And Michael Phelps tags Yang Sun! He tags him! Michael Phelps is going home with the gold for Pool Categories!
Ridiculous, right?
My husband walks in the living room last night. The look of awe and amazement on his face was parallel with the time he farted and sneezed simultaneously and when I gave birth to our children.
Hubs: Did you know they have trampoline in the Olympics? Freaking trampoline!
Me: Shut your mouth. Trampoline?
Hubs: Yes, trampoline! Freaking amazing! Turn on the Olympics NOW!
Me: Okay! Okay! Yippee! Trampoline!
I turn on the Olympics and guess what I see? A pool. And Michael Phelps nipples. I've seen Michael Phelps nipples more than my own for the last 7 days.
I get it, America. We are proud of Phelps. The guy is amazing. But, my husband and I want to see the trampoline competition, okay?
And let's face it, if Michael Phelps didn't swim like a fish, with his abs of steel, he would merely be a dope head that eats at Subway.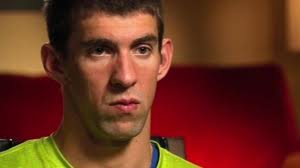 Phelps' reaction while reading this post.
No hard feelings, Phelps. I'm proud of you. So is Young Jeezy.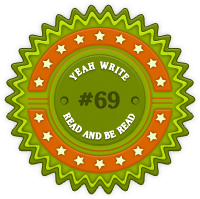 (Visited 470 times, 1 visits today)